Where to Go Golfing - Choosing the Right Golf Course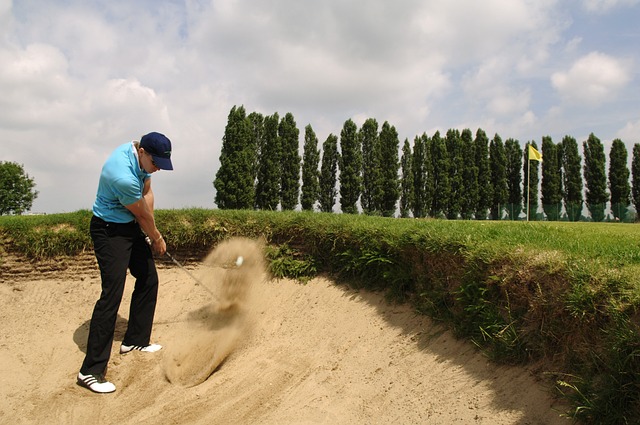 Now that you have the clubs and completed the beginner's lessons, it is time to test your newly acquired skills on a golf course. Lists of best golf courses in the UK and recommendations from other golfers are most certainly welcome but there is a great chance you won't enjoy this year's No.1 course in the UK. Why? Because the majority of best ranked UK's golf courses are almost exclusively 18-hole courses that are played on by the professionals and advanced golfers. When choosing a golf course to test your skills, you are recommended to:
Ask if the course is suitable for beginners. An ideal golf course for beginners is flat, short and has little hazards because it allows you to really test the skills you think you have learned. You will move to technically more demanding courses later. But for now, it is crucial to put the theory into practice and enjoy golfing. Playing on a course that is beyond your skills will only make you feel frustrated.

Pay attention to the pars. Par stands for how many strokes you need to make to complete a hole. Therefore, the higher the par the more strokes you need to make. As a beginner, you want to learn all aspects of the play which is why you are recommended to choose par-3 course or par-3 holes if you are going to a 9-hole course.

Don't push yourself too hard. Keep in mind that you're a beginner and don't feel bad if you can't complete all 9 holes. Golf may not require a high level of fitness but you do need some both physically and mentally to complete all the holes. You are therefore recommended to start with 3 holes and gradually increase the number of holes and difficulty level.

Don't waste too much time on a single hole. Do yourself and your playing partners a favour and play a limited number of strokes per hole. It makes no sense spending the entire afternoon at a single hole.

Don't forget to check availability. Before you head to the course, be sure to make reservations because it may not be free on the day you feel like playing golf.

Have fun. Although you may feel frustrated for not being able to reach your goal in a set time, remember that golf should be fun. So enjoy yourself and don't be to hard on yourself.